ECO BRONZE® C87850 Alloy Supplier
HIGH PERFORMANCE SILICON BRONZE
ECO BRONZE® bushings and bearings have been independently tested and proven to be superior to other cast lead-free* materials.
ECO BRONZE® silicon bronze alloy is a bearing material that is environmentally friendly and cost effective. With no added arsenic or bismuth, ECO BRONZE® is a great lead-free* alternative to C93200.
Wieland Chase is a leading supplier of silicon brass rod and round bar stock.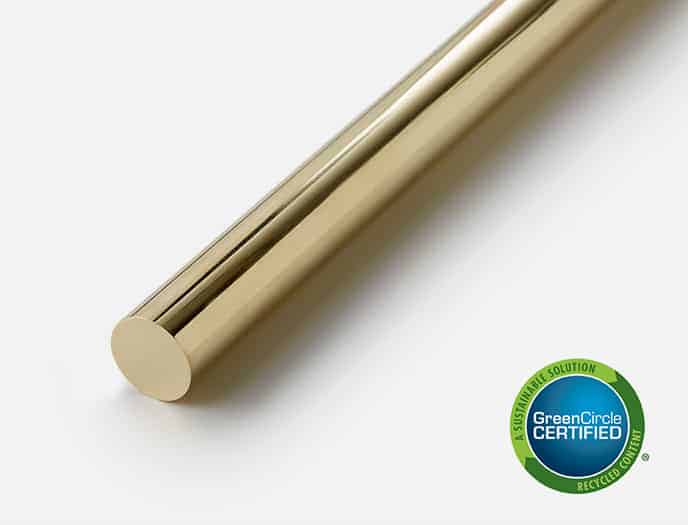 Advantages:
No lead, no arsenic, and no bismuth added
Equivalent Coefficient of Friction
Non-Galling
Superior Wear
Does not brittle at high temperatures
Superior impact and compression strength
S3874 & AB1953 compliant
Stress corrosion cracking resistant
Weight Savings
Meets NSF/ANSI 14 corrosion requirements
NSF/ANSI/CAN 372 compliant
Excellent machinability
Good castability
RoHS compliant
Solders and brazes with standard materials
Wear resistance equal to or better than SAE 660
C69300 strength comparable to annealed 303 stainless
100% recyclable
High fluidity
C69300
Application: Machine-Forging
ASTM: B371
Lengths: 10 to 16 feet
Bundle Weights: 1,000 – 4,000 lbs.
EZ-MELT Granular Ingot C87850
Application: Ingot
ASTM: B30
Lengths: 12 inches
Ingot Weights: 17 lbs. / Ingot
Ingot Weights: 2,500 lbs. / pallet
Wieland Chase is a leading brass manufacturer and supplier for brass alloys in North America. As of July 2019, Wieland Chase became part of the strong global Wieland Group with a continued commitment to safety, quality and customer service. More about the Wieland Group

14212 Selwyn Drive
Montpelier, OH 43543
p 419-485-3193
p 800-537-4291
f  419-485-5945