Brass Processing Mill
The Wieland Chase brass processing mill is designed for efficiency and is recognized as a leading manufacturer of brass rods, bars, castings, and forged parts.
As the largest brass mill in North America, Wieland Chase has the capabilities to manufacture and supply made-in-USA brass for customers across the U.S., North America, and around the world.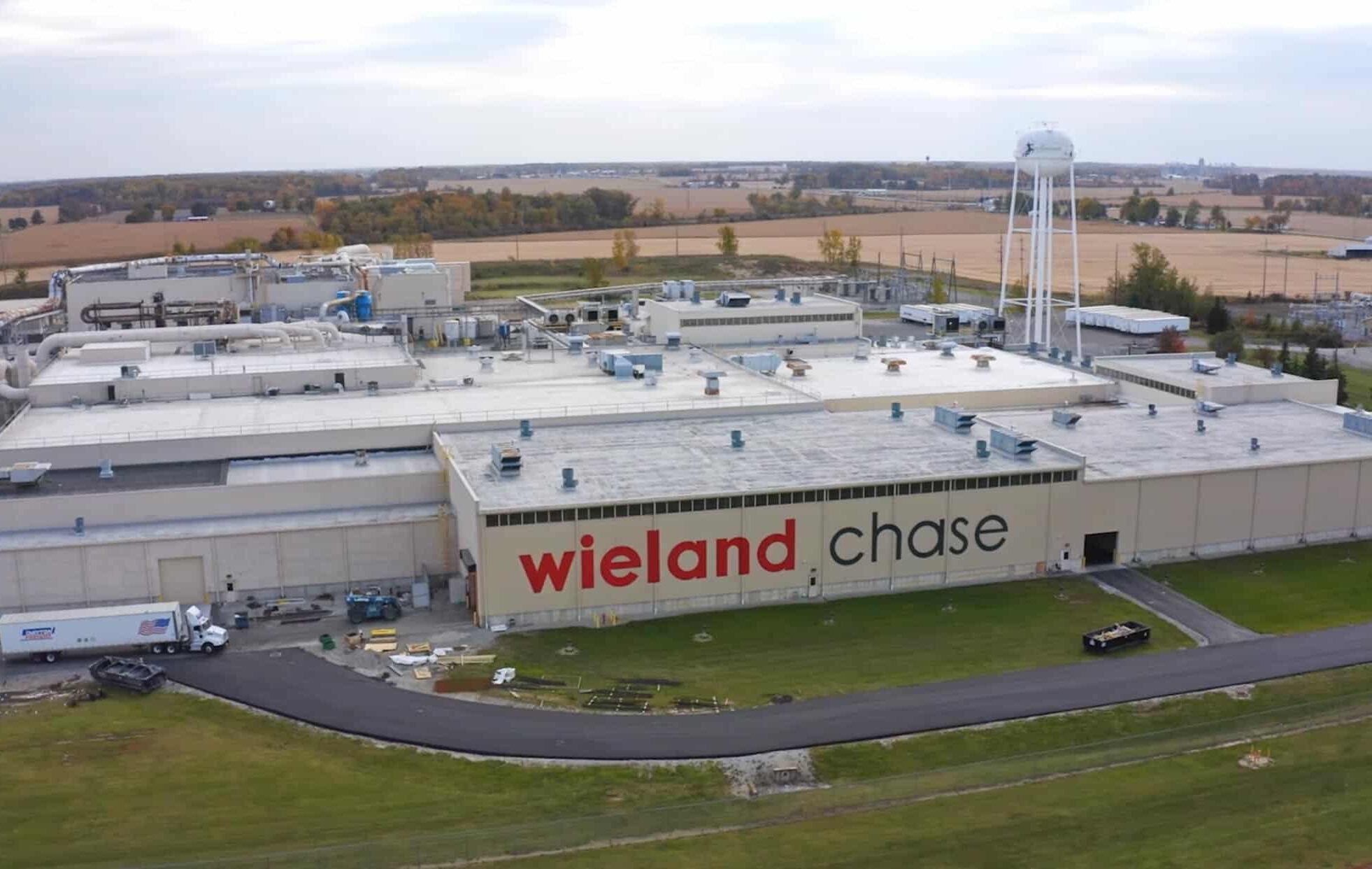 About Our Manufacturing Facility
The Wieland Chase brass processing mill consists of two foundries that offer capabilities for casting, extruding, pickling, finishing, machining, and forging. Thanks to the Wieland Chase mill's U-shaped design layout, the facility is set up to maximize efficiency and quality control at every step of the production process.
Wieland Chase is a green facility by design. With a focus on sustainability and cost efficiencies, the mill produces its brass from 90%+ recycled scrap material which is delivered by the truckload and checked for quality and chemistry in our lab. To support the supply and distribution of our brass products, the Wieland Chase mill facility includes state-of-the-art shipping facilities and customer service offices.
Facility Overview
The Wieland Chase brass mill facility is designed for efficiency and quality throughout each of its key production areas.
At the intake area of our brass mill, recycled metal makes up over 90% of our total input materials. After the load of recycled brass is approved by our Quality Lab, the material is held at our facility until it's ready for use in our foundry. Learn about our scrap metal recycling standards and scrap metal recycling program and why these are vital to our approach to producing globally competitive brass products. Brass can be recycled indefinitely, and as a green manufacturing facility, we are committed to meeting and exceeding current and upcoming environmental regulations.
Our casting capabilities include two highly productive foundries to melt input metals. In addition to the brass and copper scrap metals, materials such as zinc, silicone, and phosphorus are blended into our casting process – depending on the alloy – to ensure that we meet ASTM standards. Chemistry control is a vital component of the Wieland Chase quality process. Learn about our Certifications and SDS sheets.
Wieland Chase North / Vertical Foundry
Four, primary Melters
Semi Continuous Cast
Wieland Chase Horizontal Foundry
Four, primary Melters
Continuous Cast
Ingot Production
Our mill facility features two presses with capabilities to produce straight rod and coils, in a range of sizes. Here, brass billets are heated to the proper temperature and placed into the press container for the extrusion process. All extrusion processes are highly automated and monitored to ensure the maintaining of consistent parameters. Learn more about the benefits of our brass extrusion capabilities.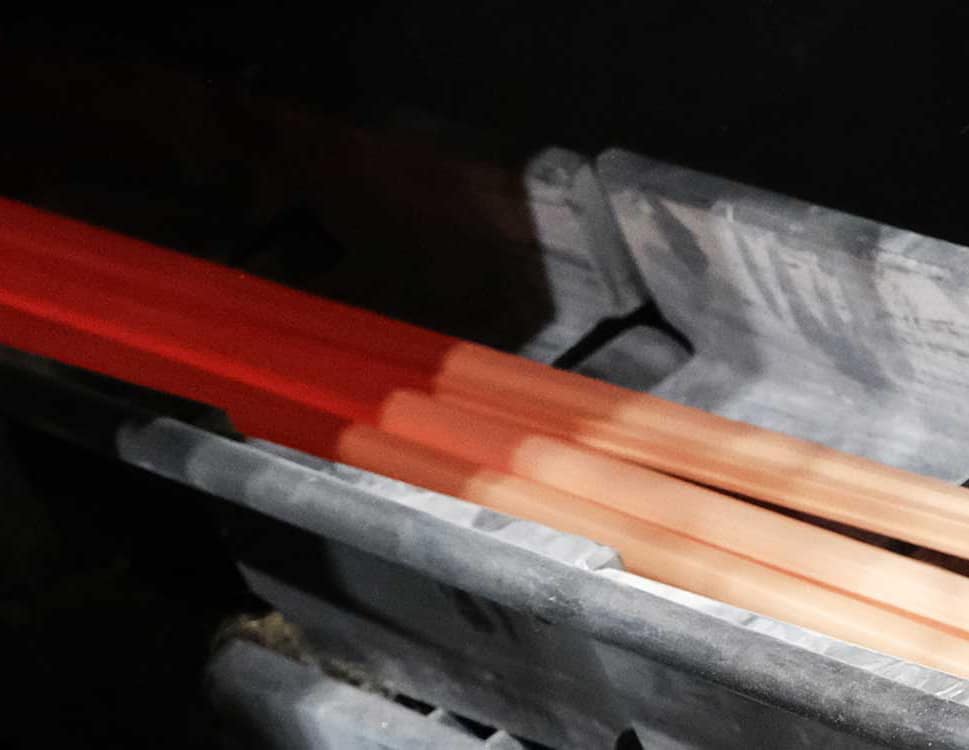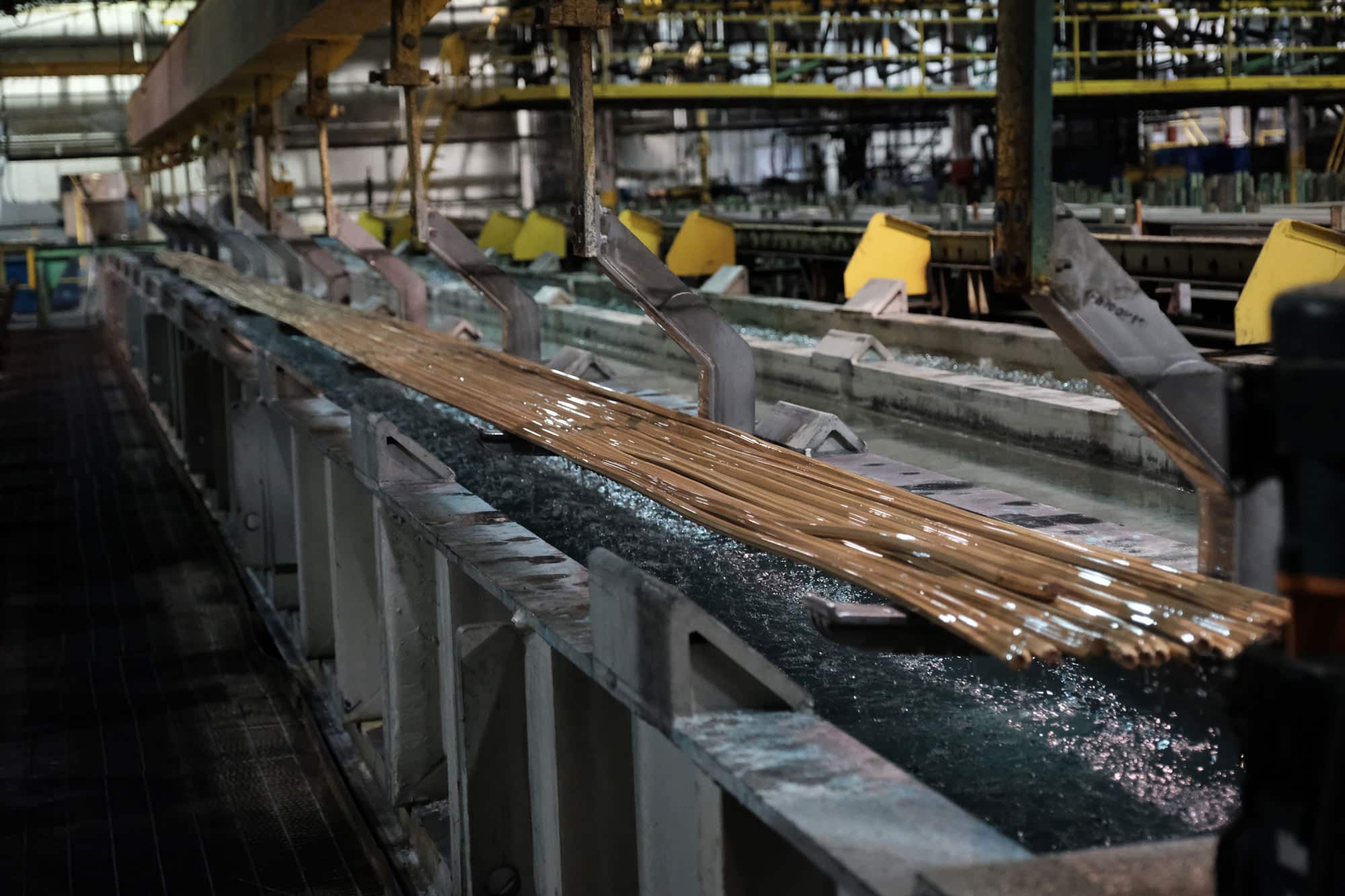 Following the extrusion press, our pickling process is a water and acid bath treatment that removes oxides or impurities formed during extrusion to provide the beautiful brass coloring our customers expect.
During our finishing process, brass rod or coils are cold drawn through our dies for straightening and to produce the correct mechanical properties. Our draw bench finishes large diameter round, hex, octagon, and specialty industrial shapes. After drawing through one of our several finishing lines, the rod is straightened, cut to its final length, and chamfered. The finishing process also yields the correct dimensional tolerance and required surface condition. In-line quality checks are in place to validate surface quality and dimensions.
Our brass shipping process includes strapping and packaging of 1,000–4,000 lb. bundles. The process includes steps to provide verification of rod size, even bundle ends, properly shaped bundles, and bundle tags equipped with traceability. Our shipping team also works to ensure proper loading and handling, according to the customer's loading instructions, and administer any related shipping documentation.
On-Site Quality Lab and Technical Support
The Wieland Chase brass mill provides state-of-the-art metallurgical, technical, and prototyping support to help meet the brass alloy standards required for your application. The Wieland Chase brass processing mill provides quality brass rod that meets the highest standards today, and we continue to innovate to improve brass standards and sustainability for the future.
Our brass processing mill's lab capabilities and equipment are available to our customers to support their brass selection, material analysis, and standards compliance needs, including NSF/ANSI compliance. Additionally, our brass mill lab facility provides quality assurance as a part of our ISO 9001 certified quality system.
The Wieland Chase Quality Lab Conducts:
Over 100,000 tests per year
Scrap Analysis
Casting and Finished Material Analysis

Chemistry
Mechanical Properties

Customer Technical Service Analysis

Product Performance Testing
Part Testing & Evaluation
Committed to Sustainability
As a supplier of bronze and brass products to the world, we are committed to sustainability. More than 90% of our raw feedstock materials are recycled and a majority are sourced from some form of scrap metal. When it comes to lead-free ECO BRASS, ECO BRONZE, and low-lead brass, Wieland Chase is the world leader in the production of these alloys. Our customers trust Wieland Chase American-made ECO alloy products for their safety, compliance, and sustainability. Our current ECO Solutions include ECO BRASS, ECO BRONZE, and ECO FORGE. And to help brass product manufacturers save energy and time, our mill's EZ-Melt Granular Ingot is a lead-free silicon bronze alloy (C87850) produced with a reduced surface size that results in faster heating times (reduces melt time 10% or more) for reduced energy consumption.
Wieland Chase has achieved four GreenCircle Certified Recycled Content Certifications. GreenCircle is a recognized third-party certification group that provides us with the opportunity to validate and promote our commitment to sustainability and the environment. We are truly focused on maximizing the recycled content in the materials we produce. For example, ECO BRASS C693 brass rod is GreenCircle certified 94% recycled content. Learn more about our GreenCircle certifications.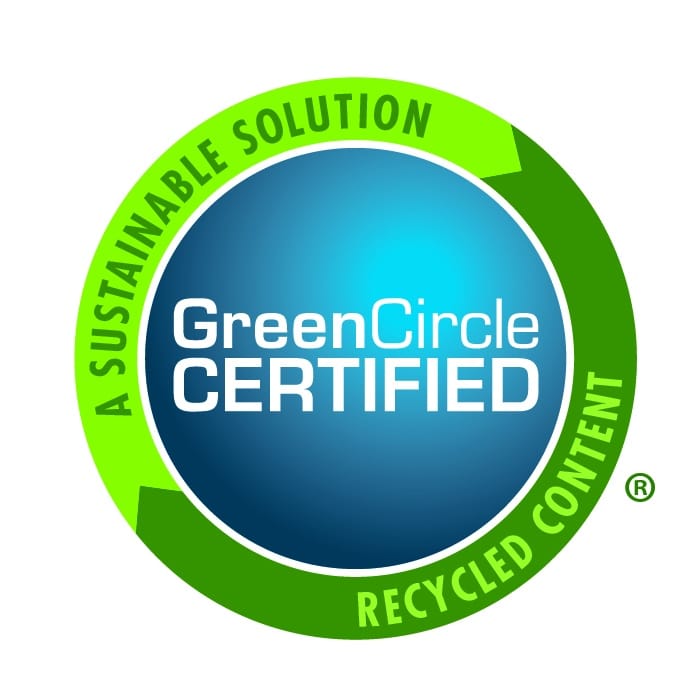 USA Brass Mill
When you choose to source your brass from Wieland Chase, you can be confident in our American brass alloy quality and performance. The Wieland Chase brass processing mill is proud to supply brass rod to our customers across the USA as well as to manufacturing companies in Canada and Mexico.
Questions?
Contact us with your questions about the Wieland Chase brass processing mill products and production services, or check out our FAQ page. For answers to your ​​brass rod, ingot, and Wieland Forgeworks needs, contact our sales team.
Wieland Chase is a leading brass manufacturer and supplier for brass alloys in North America. As of July 2019, Wieland Chase became part of the strong global Wieland Group with a continued commitment to safety, quality and customer service. More about the Wieland Group

14212 Selwyn Drive
Montpelier, OH 43543
p 419-485-3193
p 800-537-4291
f  419-485-5945