Low Lead Brass Rod Alloys
Lead Free Brass C27450 Supplier
We are proud to be your brass manufacturer and supplier of high performing, lead-free C27450. C27450 is a lead-free brass that was created in response to commercial and residential requirements for lead-free brass in the plumbing industry. This requirement for lead-free brass in the plumbing industry was established in 2011 and enacted in 2014.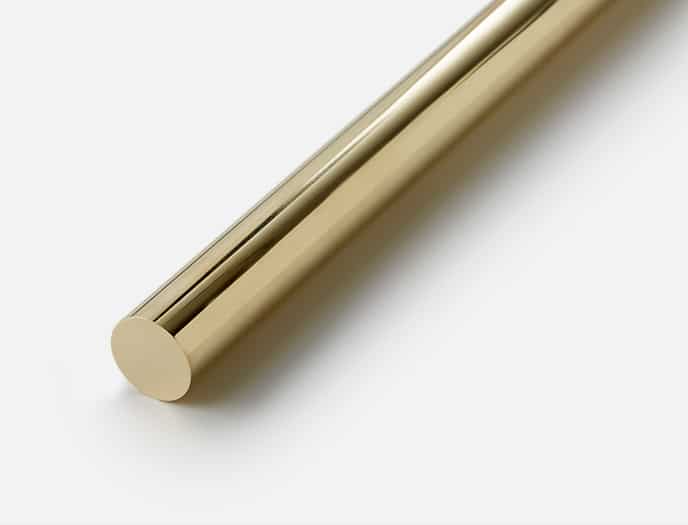 Wieland Chase's lead free C27450 can be substituted for Alloy 377 without compromising the integrity of the finished part. This indicates that a product can be made that delivers similar strength, corrosion resistance, and quality at a cost savings benefit. Typically, the end use is lead-free plumbing products that meet plumbing legislative requirements. C27450 brass profiles come in various shapes, such as, hexagon, round, square, and other shaped brass rods and brass bars.
C27450
Application: Machining-Forging
ASTM: B927
Lengths: 10 to 16 feet
Bundle Weights: 1,000 – 4,000 lbs.
C27450 Advantages:
Compliant with both S3874 and AB1953

Easily recyclable
Good machinability
Good thread rolling capabilities
Chemistry Composition
| Cu | Pb | P | Fe | Zn |
| --- | --- | --- | --- | --- |
| 60.0-65.0% | 0.25% max | 0.04-0.10% | 0.35% | Remainder |
| Application: | Machining-Forging |
| --- | --- |
| Chemistry Specification: | ASTM B927 |
| Lengths: | 10 TO 16 Ft |
| Bundle weights: | 1,000 – 4,000 lbs. |
Sizes/Shapes
| Shape | | Diameter (inch) |
| --- | --- | --- |
| | Round | 0.250″ – 4.50″ |
| | Hex / Hex RC | 0.250″ – 2.50″ |
|   | Square | 0.250″ – 2.00″ |
| | Shapes | Cross section up to 2.50″ |
Diameter Tolerances +/-
| Diameter (inch) | Round | Hexagonal, Octagonal |
| --- | --- | --- |
| >0.250″-0.500″ | 0.0015″ | 0.0030″ |
| >0.500″-1.000″ | 0.0020″ | 0.0040″ |
| >1.000″-2.000″ | 0.0025″ | 0.0050″ |
| >2.000″ | 0.15% | 0.30% |
Minimum Mechanical Properties
| Diameter (inch) | Tensile Strength (ksi) | Yield Strength (ksi) | Elongation (%) |
| --- | --- | --- | --- |
| >0.250″-0.500″ | 53 | 33 | 10 |
| >0.500″-1.000″ | 48 | 30 | 13 |
| >1.000″-2.000″ | 43 | 28 | 15 |
Wieland Chase is a leading brass manufacturer and supplier for brass alloys in North America. As of July 2019, Wieland Chase became part of the strong global Wieland Group with a continued commitment to safety, quality and customer service. More about the Wieland Group

14212 Selwyn Drive
Montpelier, OH 43543
p 419-485-3193
p 800-537-4291
f  419-485-5945