Brass Rod Manufacturer – Standard Alloys Supplier
HIGH PERFORMANCE BRASS
Quality and consistency allows customers to produce more components per hour, maintain tighter tolerances, and reduce costs through longer tool life.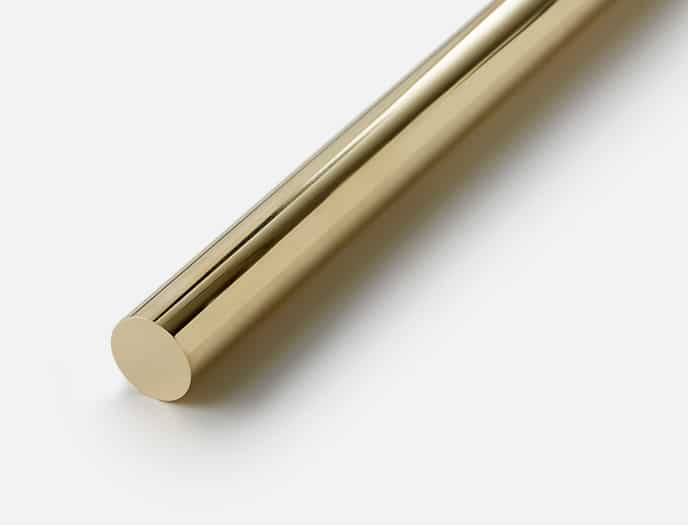 Advantages:
Excellent machinability
Good corrosion resistance
High productivity alloy
100% recyclable
Longer tool life
Consistent quality
Greatest overall value
ISO certified since 1996
Since 1965, Wieland Chase manufactures brass rod and bar products under exact process controls that provide excellent consistency for machining and forging operations. With its quality and consistency, BLUE DOT C36000 allows our customers to produce more components per machine hour, maintain closer tolerances, and reduce machining downtime because of longer tool life. BLUE DOT brass rod symbolizes superior brass performance in the USA, which begins with superior raw material, efficient manufacturing, with responsive customer service.
We're here to help
Lisa Poynter is our Standard Alloys expert and can answer your questions, provide pricing quotes, and offer insights and expertise.
Standard Alloys
| Rod Alloy | Application | Cu | Pb | Zn | Fe | ASTM Std. |
| --- | --- | --- | --- | --- | --- | --- |
| C36000 | Free Cutting-Machining | 60.0-63.0 | 2.5-3.0 | >35 | 0.35 | B16 |
| C37700 | Forging-Machining | 58.0-61.0 | 1.5-2.5 | >38 | 0.30 | B124 |
| C34500 | Cold Working | 62.0-65.0 | 1.5-2.5 | 35 | 0.15 | B453 |
| C35000 | Cold Working | 61.0-63.0 | 0.8-2.0 | 35 | 0.15 | B453 |
| C35300 | Cold Working | 61.0-63.0 | 1.5-2.5 | 35 | 0.15 | B453 |
Wieland Chase is a leading brass manufacturer and supplier for brass alloys in North America. As of July 2019, Wieland Chase became part of the strong global Wieland Group with a continued commitment to safety, quality and customer service. More about the Wieland Group

14212 Selwyn Drive
Montpelier, OH 43543
p 419-485-3193
p 800-537-4291
f  419-485-5945