Low Lead Brass Rod Alloys
HIGH PERFORMANCE LOW-LEADED BRASS
Good machinability, forgeability and thread rolling capability. Easily recyclable with leaded brass, and available in multiple chemistry options for custom applications.
Advantages:
Multiple chemistry options for custom applications
100% recyclable
Good thread rolling capability
Good forgeability
Low lead brass rod product alloys
Wieland Chase is a leading brass manufacturer in North America. As of July 2019, Wieland Chase became part of the strong global Wieland Group with a continued commitment to safety, quality and customer service. More about the Wieland Group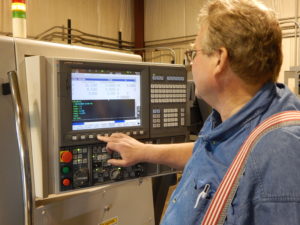 Machining
Machining support
Wieland Chase manufactures brass rod and near-net engineered products and offers a wide variety of production support to our valued customers. Our machining and technical expertise is offered by highly experienced and proven specialists. Because of our wealth of experience, Chase Brass is able to offer advice and insight on any type of machining center, tool design, part layouts, setups, and trouble shooting. Our consulting services can help companies save money, increase their efficiency and lower their production costs.
Chase Brass is a brass forgings supplier and distributor, high strength brass manufacturer, brass rod fittings manufacturer, brass alloy supplier, brass rod manufacturer, brass parts supplier, brass machining supplier, bar manufacturer, castings manufacturer, and barstock distributor.
.

14212 Selwyn Drive
Montpelier, OH 43543
p 419-485-3193
p 800-537-4291
f  419-485-5945