The Martin V. Alonzo Family Foundation Trade School Scholarship Form
This application is open to all children, grandchildren, nieces, and nephews of Wieland Chase employees who are high school seniors and attending a skilled trade school program.*
Application Deadline: March 31st
Each successful candidate will receive 50% of the scholarship each semester they meet the GPA requirement, up to $3,000 per year, for up to 4 years.  Payments will be made directly to the teaching organization, which includes skilled trades schools and traditional 2 and 4-year colleges.
*Preference will be given to children of employees.
Wieland Chase is a leading brass manufacturer in North America. As of July 2019, Wieland Chase became part of the strong global Wieland Group with a continued commitment to safety, quality and customer service. More about the Wieland Group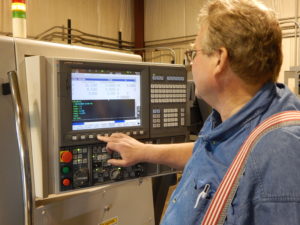 Machining
Machining support
Wieland Chase manufactures brass rod and near-net engineered products and offers a wide variety of production support to our valued customers. Our machining and technical expertise is offered by highly experienced and proven specialists. Because of our wealth of experience, Chase Brass is able to offer advice and insight on any type of machining center, tool design, part layouts, setups, and trouble shooting. Our consulting services can help companies save money, increase their efficiency and lower their production costs.
Chase Brass is a brass forgings supplier and distributor, high strength brass manufacturer, brass rod fittings manufacturer, brass alloy supplier, brass rod manufacturer, brass parts supplier, brass machining supplier, bar manufacturer, castings manufacturer, and barstock distributor.
.

14212 Selwyn Drive
Montpelier, OH 43543
p 419-485-3193
p 800-537-4291
f  419-485-5945