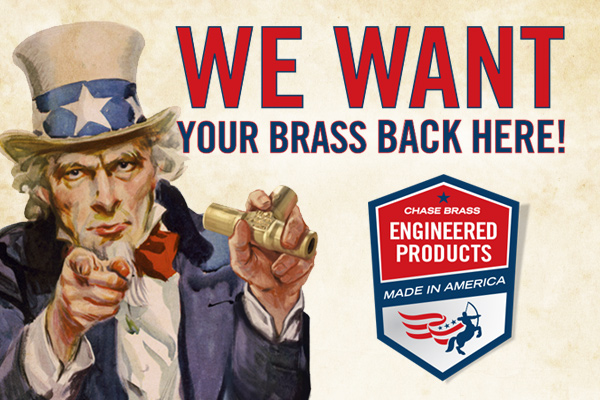 WE WANT YOUR BRASS BACK HERE!
We forge it, you machine it!  Engineered forged parts allow you to be more competitive, purchase less material, and generate less scrap.
There is evidence of metal working as early as 3000BC. Although not quite as old, Wieland Chase has been working with metals since 1837. Chase has always been providing the products needed by their customers, and has recently expanded to include forged parts. As with many industries, forged parts have been manufactured outside of the US in recent years. We are bringing that market back to the US!
These new engineered parts start with quality Wieland Chase bar stock which is heated up, cut into slugs and forged into near net shapes. The forged shapes are then sent to the end customer or a partner for final machining. Because this process is accomplished here in the USA these parts provide many efficiencies including:
Shorter lead times
Higher production efficiencies
Which will benefit parts fabricators with a more competitive finished part and enable a reduction in inventory levels.
The parts produced are also:
More ductile
Higher strength and
Create less waste
Our engineering parts will be on display in booth #701 during the Precision Machining Technology Show (PMTS) on April 25-27 in Columbus, Ohio. www.pmts.com
Wieland Chase will be glad to conduct a cost analysis and provide a proposal to see how we can impact your ROI, and help grow your business.