Wieland Forgeworks
FORGED BRASS PARTS FOR THE U.S. AND GLOBAL MARKETPLACE
Wieland Forgeworks, a division of Wieland Chase, is an innovative brass forging and machining operation producing made in America forged brass parts, brass components and brass fittings for the U.S. and global marketplace.  
Forgeworks supports your brass parts machining and assembly operation with easy-to-machine, near-net-shape forged brass components including elbows, tees, straights, and valve bodies (ready to be machined into parts) typically used in applications like plumbing, hydraulics, and pneumatics in a wide range of industries.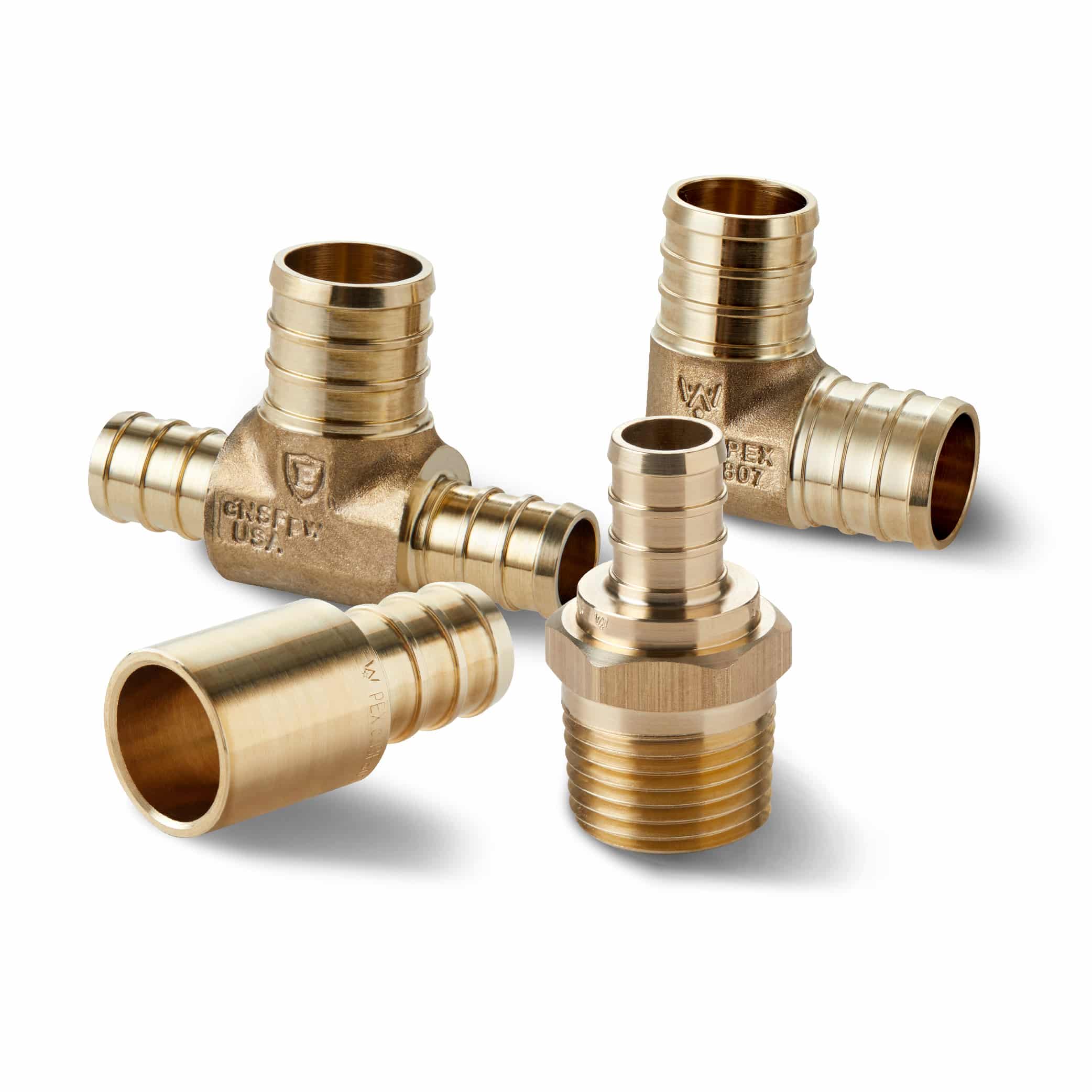 With Forgeworks as your resource for high-quality, made in the USA forged brass, you can be confident about conducting your brass machining and assembly operations within the United States – and leading your operation to global competitiveness.
The Wieland Forgeworks Advantage:
Reliable domestic supply chain

Increase productivity through innovation

Design and engineering partner

Lead you to global competitiveness

Trusted partner for your success
Forging Is Our Focus
Wieland Forgeworks was launched to provide our customers with high-quality brass forgings made right here in the USA. 
Our facility features state-of-the-art forging equipment including multiple machines using innovative technology to meet our customers' needs. We are proud to be a leader in the industry and our extruded brass saves our customers time and money while reducing waste. Additionally, our dedicated, highly skilled team at Forgeworks is focused on producing brass parts, components, and products that will meet and exceed customer expectations.  
The Forgeworks operation is also capable of providing contract manufacturing for finished brass parts to help meet your operation's production needs. We look forward to collaborating with you on the production of innovative brass forgings that are possible with Wieland Forgeworks.
Count on Forgeworks to be your best forged brass supplier and manufacturer. Let us know how we can help with your custom forged brass needs. Contact us.
The Benefits of Brass Forging
Forging brass offers a number of advantages, from production efficiency and precision near-net part forming that results in a reduction of waste and scrap metal by-products. Additionally, the forging process allows for the production of parts that are stronger and more durable than those manufactured by other metalworking processes. Forgeworks produces forged brass parts that can be further machined, turned and threaded to meet your precision part requirements. 
Why forging?
More efficient part design
Improved material utilization/metal use
Greater control of production process
Greater efficiency reduces staffing and labor challenges
Expanded part design through forging
Minimize scrap
Less scrap handling
Reduce transportation
Forged Brass Products to Give You a Competitive Advantage
The Wieland Forgeworks approach gives our customers the ability to be more competitive – thanks to made in the USA brass. Not only will you require less lead-time compared to international supply chains, but you'll also enjoy the added benefits that go with reducing your working capital and inventory requirements.
We are your answer to a reliable domestic supply chain.
Wieland Forgeworks can work with your team to develop an American solution for your engineered raw forgings or machined finished products including brass fittings and components.
The availability of a high quality domestic forging source allows you to invest in machining operations to produce competitive finished parts in the U.S. You can also choose to partner with one of our machine shops to produce a high quality finished product in the USA.
We're proud to support our customers who are producing parts for use in construction, plumbing, automotive, aerospace, industrial, electrical and agriculture industries as well as consumer products. We are your supplier for forged brass solutions.
Your Source for High-Performance Brass Alloys
Choose Wieland Forgeworks as your top brass manufacturer and supplier. We can provide custom engineered, raw material products made with any of our ECO BRASS® lead-free* alloys and ECO BRONZE® products. We offer an extensive selection of the highest quality, American-made brass and bronze products, and we are manufacturing brass forgings that give our customers the ability to produce globally competitive, finished machined brass parts. 
Our engineered brass forgings are made from tested and proven alloys for applications like brass machining, forging-machining brass, free cutting-machining brass:
Forgeworks is bringing brass manufacturing back to the USA 
The Wieland Forgeworks team's vision is to provide the country's most innovative brass manufacturing resource for the production of forged parts that reinvigorate the U.S. brass supply chain. We're committed to being a leader in producing forged brass in the U.S. for markets across the country and around the world. Wieland Forgeworks is an ideal partner for industry leaders who share a vision to rebuild a reliable supply chain of quality forged brass that is globally competitive, sustainable, and American-made.
Wieland Forgeworks is Here to Help
Need a brass forging part quote?
Please contact us for details on USA-made forged brass part pricing.
Need details on Wieland Chase alloys?
We can provide information on our alloys and how they might benefit your operation.
Need finished brass parts?
Let Wieland Forgeworks refer you to our qualified brass machining partners.
Wieland Chase is a leading brass manufacturer and supplier for brass alloys in North America. As of July 2019, Wieland Chase became part of the strong global Wieland Group with a continued commitment to safety, quality and customer service. More about the Wieland Group

14212 Selwyn Drive
Montpelier, OH 43543
p 419-485-3193
p 800-537-4291
f  419-485-5945