Each year, Wieland Chase awards a $3,000 renewable scholarship to children of two Chase employees. The scholarship is funded by former CEO, Martin V. Alonzo's Family Foundation.
Wieland Chase is excited to announce this year's winners of the Martin V. Alonzo Family Foundation Scholarship. Following an application and interview process, this year's scholarships were awarded to MaKayla Rizor, daughter of Wieland Chase employees Stacy and Jim Roth, and Austin Wilson, son of employee Mike Wilson.
Pictured are Stacy Roth, MaKayla Rizor and Phil Moody, VP Supply Chain at Wieland Chase. MaKayla will be attending International Business College in Fort Wayne, majoring in Veterinary Technology.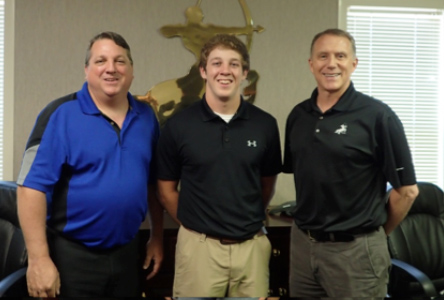 Pictured are Mike Wilson, Austin Wilson and Phil Moody, VP Supply Chain at Wieland Chase. Austin will be attending Bowling Green State University, majoring in Finance and Marketing