Phone Case made with CuVerro® antimicrobial copper
Let your phone help your immunity and tell bacteria to 'BACK OFF'!
 
Multiple recent studies have shown our beloved cell phones are one of the most germ covered items we are in contact with EVERY day. One study even proved phones carry 10x more germs than toilet seats. Instead of chemical sanitizers, consider the natural antimicrobial properties of copper. Copper is a well-known material and has been used for centuries. CuVerro®'s efficacy as an antimicrobial brass is proven far more effective than stainless steel or silver-containing coatings, it has been proven to continuously kill the bacteria* that cause infections, and is the only solid antimicrobial touch surface approved by the EPA. That's why we developed the only phone case made using CuVerro® antimicrobial copper.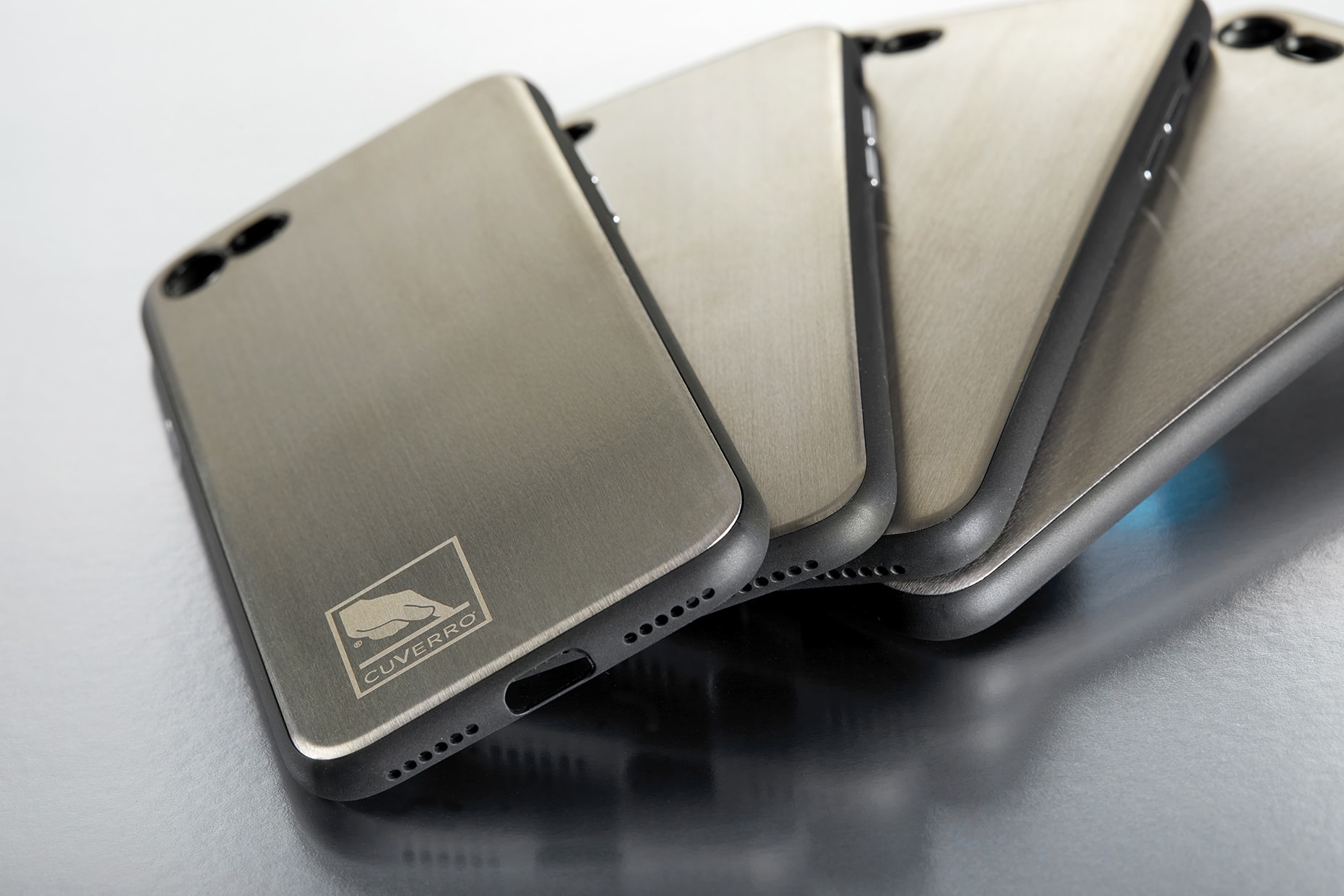 Product features
Sleek soft-touch plastic edge; snap-on case
Germ-killing: antimicrobial means it destroys, kills, and inhibits the growth of disease-causing bacteria*, like MRSA, staph, and E.coli
Kills more than 99.9% of bacteria* within 2 hours, and continues to kill 99.9% of bacteria* 24 hours a day
CuVerro® antimicrobial copper surface is wear-resistant and durable – the bacteria-killing properties will remain effective for the life of the phone case
Easy to clean, simply wipe with a soft cloth
CuVerro® is made from at least 80% recycled content and is 100% recyclable
EPA-registered, scientifically proven, and laboratory tested
Does not interfere with cell phone reception
Compatible models: iPhone 7, iPhone 8
Color: Matte black with CuVerro® white bronze antimicrobial copper
Click here to purchase this antimicrobial phone case.
* Full details at www.cuverro.com
As a fabricator / manufacturer of C69300, Wieland Chase is registered with the U.S. EPA at the federal and state level. We must also comply with ongoing adherence to strict usage rules and marketing guidelines.
Wieland Chase is a leading brass manufacturer in North America. As of July 2019, Wieland Chase became part of the strong global Wieland Group with a continued commitment to safety, quality and customer service. More about the Wieland Group

14212 Selwyn Drive
Montpelier, OH 43543
p 419-485-3193
p 800-537-4291
f  419-485-5945