High quality brass rod, forgings and ingots
At Wieland Chase we strive to exceed your expectations. Every day.
Wieland Chase leverages the global resources of the Wieland Group to bring superior service, product selection and solutions to the copper alloy market in the USA.
The Wieland Chase Value Proposition, we put our customers first. 
Solutions Oriented – Rod, Forgings & Ingot
99% On-Time Delivery
Exceptional and Responsive Customer Service
Short Lead-Times
Product Quality Rating @ 99.6%
Excellent Chemistry Control
Industry Leader in Lead-Free Solutions
World Class Technical and Metallurigcal Support
Manufacturing 100% Recyclable Products
24/7 Operations
Wieland Chase is part of the global Wieland Group.
Safety is our priority
Keep up to date on our response to COVID 19 operations and stay safe during this time.
We care about our people
Wieland Chase is committed to providing a safe working environment for its employees.
We continually work toward improving our processes and facilities and educating our employees to help create a safer and more productive workplace.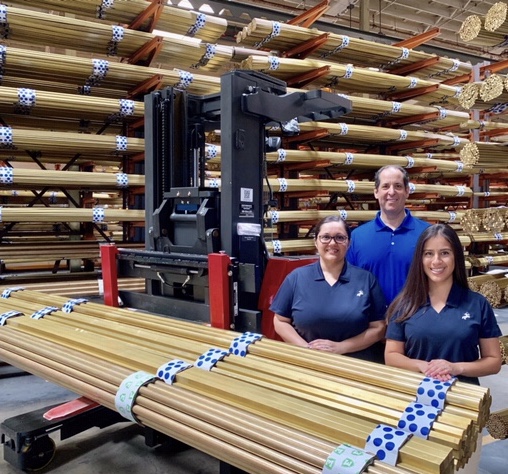 Wieland Chase is a leading brass manufacturer in North America. As of July 2019, Wieland Chase became part of the strong global Wieland Group with a continued commitment to safety, quality and customer service. More about the Wieland Group

14212 Selwyn Drive
Montpelier, OH 43543
p 419-485-3193
p 800-537-4291
f  419-485-5945